John Henrickson's Personal Website
_________________________________

henricksonjohn@gmail.com
http://www.henrickson.org/john/
<![if !supportLineBreakNewLine]>
<![endif]>
April 24, 2019
<![if !vml]>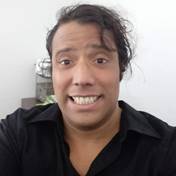 <![endif]>  Welcome to my personal website which, among other things, gives greetings from henrickson.org!!!!  I know some of you are interested in this and I am therefore inviting you to discover the wealth of selected personal achievements included by me within the many corners of this site.  If nothing else, this site should at least give you an approximate sense about me.
GOOD NEWS!!!!  The Governor of New Mexico appointed me as notary!!!!!
The purpose of this paragraph is to have viewers like you listen to some my new original music.  Utilizing some of my knowledge and experience related to music composition, performance, and recording, I was happy to be able to record great new songs in recent times.  These song are in mp4 and mp3 format, and were derived from my experience and knowledge about music, coupled with my efforts leading to my purchase of a new Fender Telecaster, a Fender Deluxe amplifier, new microphone, as well as a new sound card.  I recommend simply clicking on the link immediately following this sentence.  New Music
My Business Card
My Present Work
Recommendations
My Resume
Pictures
My Music
My Article Addressing the Matters of Time, Numbers, Materialization, and Briefly Quantum Physics
Thank you for your interest in my webpage.  I hope what you bring away from this site includes enlightenment and knowledge.  Be free to revisit my page in the future for further uploads.
Copyright 2019: John Henrickson

<![if !supportLineBreakNewLine]>
<![endif]>